There are all kinds of microphones and setups to allow you to record on you phone. I have written about all the apps that will record and let you do basic sound editing from the built in mic or a plug in mic. Just keep in mind that the 3.5 mil plugin is analog, and as such is not good great for professional recording. Other than that, your iPhone can record digital audio just as well as a mac or pc digitally and with these app you can generate a quality demo or podcast without leaving the comfort of your phone.
The easiest and seemingly unknown way, is to use a quality USB microphone like the CAD U37, or better yet the AT2020 USB Plus, or a Rode NT1A with a Focusrite(see below) or other xlr to USB adapter. I prefer the NT1A over anything, but the USB mic's plug have a USB output and generate their own phantom power, so they will work without any adapter.
The Rode is a standard ultra low internal noise large diameter cardioid condenser microphone which requires phantom power which is provided by the Focusrite xlr to USB.
Then just get yourself a powered USB hub, plug your microphone USB output into the hub, then plug your IPhone USB output wire into the hub. The wire is the same that you use for charging.
[divider color="red"] [/divider]
Now you might say that this post is a bit of a mess and it is, but I'm working on it. The intention was to expose you to some of the better digital phone enhancements that can help you free yourself from a studio, but it just looks like a mishmash of advertising, so I will fix that if you will bear with me.
Scroll all the way down through the page to get ideas on most of the options available. Don't fall into the trap of thinking an app can't be of value if it is under $10 dollars. Everything shown here is well worth the money. Just do it, do it for yourself. Free inspiration to get going in voice over.
Just keep in mind I might get a tiny commission if you were to order something through the links on this page, so let's don't go crazy.
If you want to free yourself from using a USB hub, here you can see
all iPhone compatible recording devices from iRig
, and below that are ads directly from iRig for some of them.
All of them are digital and plug into the charging/data port. iRig even has compatible audio digital work station Apps for iPhone,
iRig Mic HD - handheld digital microphone for iPhone, iPod touch and iPad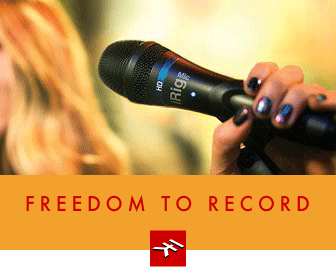 Rig Mic Field - unltra-compact stereo field mic for iPhone, iPod touch and iPad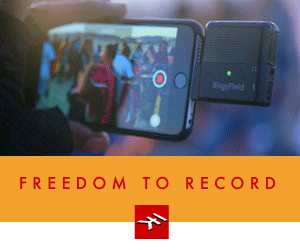 iRig PRE - XLR microphone interface for iPhone/iPod touch/iPad

[divider color="red"][/divider]
FREE AUDIO DAW APPS FROM IK MULTIMEDIA FOR IPHONE.